Meeting House Teens brings another ground breaking opportunity for boys and girls to socialize and skill-build using the platform of Fun, Friendship & Community adapted for older kids.
Our experienced team has taken our engaging approach and built a program for 12–15 year olds—teens who are socially motivated and like hanging out with friends, but are not quite ready to be fully independent to explore and interact with the dynamics that a large urban landscape like New York offers. The program includes regular weekend social events for teen boys and girls where we share great time and expand personal horizons by seeking out food, games, art and activities in an adventurous quest of discovery!
But importantly, this is teen time to be independent and become street smart—learning life skills that include: Time management, problem solving, comfort in community interactions (with vendors, cashiers, taxi drivers, tour guides), using currency, traveling independently and understanding geography to become street–savvy, using phones to assist in this process.
As part of this experience there are friendship and social-emotional skill enhancements that include; self esteem and self confidence, conflict resolution and compromise, independence and self awareness building, maintaining friendships, flexibility and cooperation in a group and successfully managing group dynamics. Finally, there is also a community service component and service learning experience, combined with an opportunity to provide guidance and or leadership to younger students. The program fee is $65/hour (usually 3 hours in duration) and teens are responsible for bringing their own expense money for the activities and food. OUR NEW SCHEDULE IS COMING SOON... IN THE MEANTIME CHECK OUT THE FUN TRIPS THAT WE TOOK LAST YEAR WITH OUR CITY SMART TEENS BELOW!
Sunday April 10 — Staten Island Ferry trip with to Staten Island Zoo, Gourmet Dog and the Staten Island Museum
The Staten Island Ferry is one of the last remaining vestiges of an entire ferry system in New York City that transported people between Manhattan and its future boroughs long before any bridges were built. In Staten Island, the northern shores were spiked in piers, competing ferry operators braved the busy waters of New York harbor. Today the Staten Island Ferry provides 22 million people a year (70,000 passengers a day not including weekend days) with ferry service.
Saturday April 16 — Band Night at Individual U — (SPECIAL BONUS — FREE EVENT!)
We are partnering with Dr. Stephen Rudin and the team at Individual U to host a Teen Band Night at their main learning campus, which has both an open band space and a rock and roll lounge. Come hear the sounds played by other teens who want to experiment playing music in a band with each other. If you play an instrument, bring it along because we are offering a supportive sing-along and/or play-along music experience. Individual U will have top-flight music mentors and studio musicians on site for you to ask questions, help out or jam with you. No Pressure, we are easy and there will be lots of help to experiment with just how to do it! If you don't play any instruments come along anyway for the experience and fun and feel free to bring a friend. We'll also have lots of percussion instruments for everyone to join in and to fill out the sound. Please note that there is NO CHARGE for this event! For information please click here to send an email to us.
Sunday April 17 — Williamsburg on the water featuring lunch at SMORGASBORD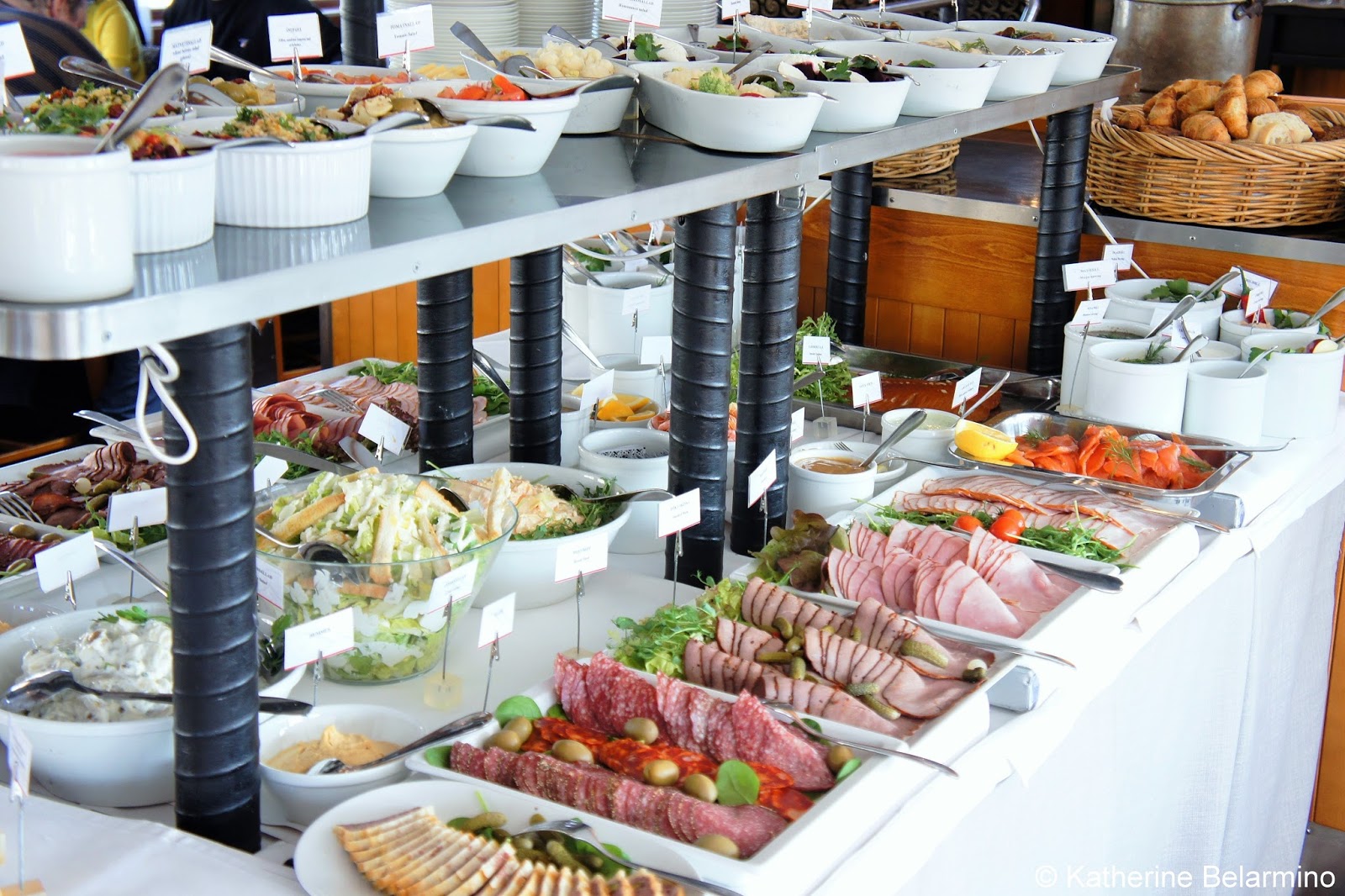 Smorgasburg launched in May 2011 as a spin-off of popular Brooklyn Flea (market). Every Saturday and Sunday from April through November, Smorgasburg showcases 100+ local and regional food vendors to upwards of 10,000 visitors, making it one of the most popular tourist destinations in Brooklyn. On The Chew, Mario Batali called Smorgasburg "The single greatest thing I've ever seen gastronomically in New York City," and The New York Times called it "The Woodstock of Eating."


Sunday, May 1 — Geocaching ~ Randolph Island / Roosevelt Island
Geocaching is a real-world, outdoor treasure hunting game using GPS-enabled devices, such as your smart phone. Participants navigate to a specific set of GPS coordinates and then attempt to find the geocache (container) hidden at that location, which contains unique and surprising items inside. Join the world's largest treasure hunt!
Roosevelt Island is a narrow island in New York City's East River. It lies between Manhattan Island to its west and the borough of Queens on Long Island to its east. Running from the equivalent of East 46th to 85th Streets on Manhattan Island, it is about 2 miles long, with a maximum width of 800 feet. The Roosevelt Island Operating Corporation estimated its population was about 12,000 in 2007.
Sunday, May 8 — Kid's Choice
Sunday, May 15 — Food and Drink Museum
The Museum of Food and Drink (MOFAD) is New York City's first food museum with exhibits you can eat. Their goal is to show how exciting it is to learn about the culture, history, science, production, and commerce of food and drink.
The Museum Goals are to Educate the public and encourage an appreciation of culinary history and anthropology.
Inspire a new generation of informed consumers, chefs, food educators, and producers. Connect people to what they eat by explaining food production and distribution. Preserve an appreciation and understanding of lost and endangered regional cuisines and culinary arts. Create solutions to the food challenges of the 21st century by serving as a center for innovation.
The Museum Values include: Everyone eats. People of all ages and backgrounds, from picky and apathetic eaters to gastronomes and food lovers, should care about food. Informed eaters are better eaters. They make better choices for their taste buds, health, community, and environment. Food is culture. It is more than simply what is on our plates: it is a common denominator of human relationships. Food is personal. People should be approached with a non-judgmental attitude about their diet. Food is participatory. To best learn about food, you must taste, smell, and think. Food is fun. A positive, non-fear-based outlook is the best way to approach food education.
Sunday, May 22 — Brooklyn Zoo Parkour Training
Brooklyn Zoo NY is New York City's newest parkour training facility that revolutionizes the art of movement and fitness. We offer an experience that inspires our members to overcome obstacles both physical and mental. Our services include the art forms of parkour, ninja warrior training, trampoline, tumbling, tricking, dance and more. Our experienced instructors use methods of progression and attention to detail, technique and style, that will help members achieve the results they desire.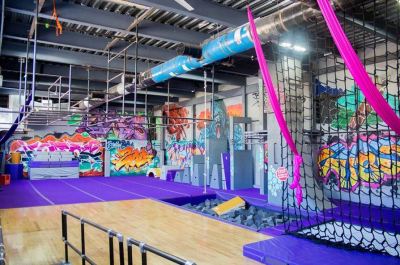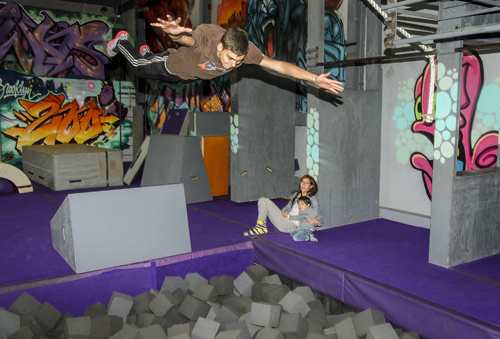 Brooklyn Zoo is a 10,000 sq ft. parkour and fitness facility. Spanning two floors, the Zoo is equipped to accommodate the absolute beginner to the advanced practitioner, anyone can bring their performance to the next level.
June 5 — Governor's Island
Governors Island, a 172 acre island in the heart of New York Harbor, is only 800 yards from Lower Manhattan, and even closer to Brooklyn. It is a world unto itself, unique and full of promise.
For almost two centuries, Governors Island was a military base - home to the US Army and later the Coast Guard, and closed to the public. In 2003 the federal government sold 150 acres of Island to the people of New York, with the Island's governance and funding jointly shared by the City of New York and State of New York. The remaining 22 acres of the Island was declared the Governors Island National Monument that is overseen by the National Park Service.
Sunday, June 12 — A Day at Luna Park Coney Island
Luna Park is an experience-a unique amusement park destination where the real and the fantastical blur together, where history blends with innovation under a patina of bright lights. Come. Experience the adventure with your friends at the Meeting House.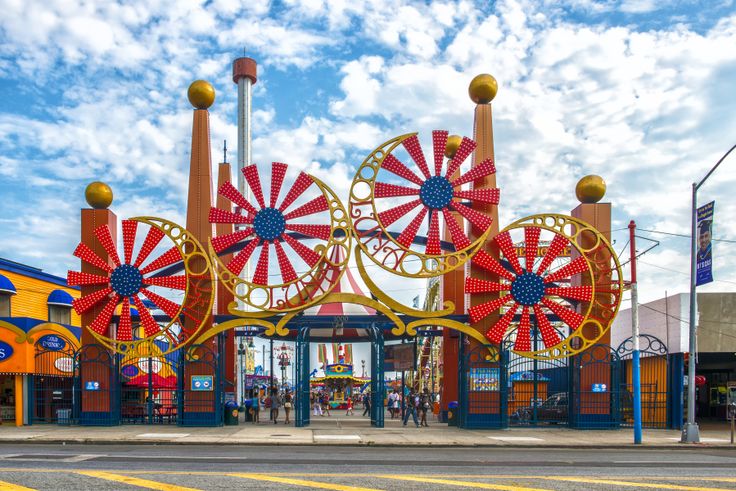 The original Luna Park closed in 1946, followed by Steeplechase Park in 1964, and then the last of the old-time amusement parks in Coney Island were gone. Astroland amusement park held the torch from 1962 through 2008, as the area residents who remembered the good old days never lost hope the fun and excitement Coney Island gave birth to would one day return.