Hello all,
We were busy learning about St. Patrick's day today, and what it means to be lucky. Our schedule was a little different today and the group was able to be flexible with the changes. We started by reviewing our schedule, including the Irish way to say hello and goodbye! Then, we read a book about leprechauns burying pots of gold at the end of the rainbow. We then began a rainbow art project that turned out to be so much more!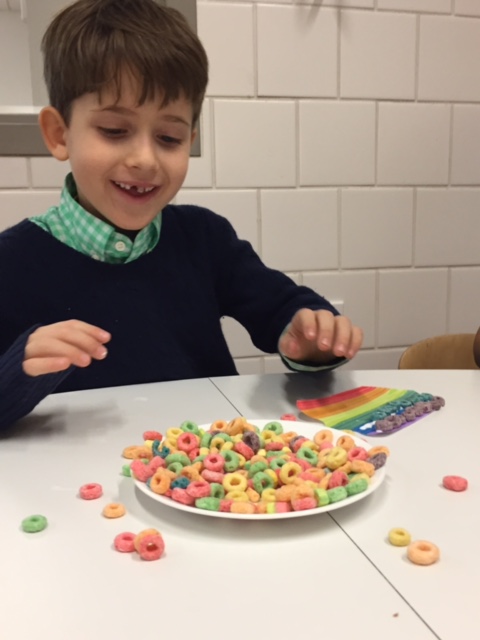 After hang out we realized the rainbow pieces were much more than just pieces! They all fit together to make one bigger rainbow!
They loved putting the pieces together to make a bigger, group rainbow! We all said something that made us feel lucky, and used that for the end of our rainbow!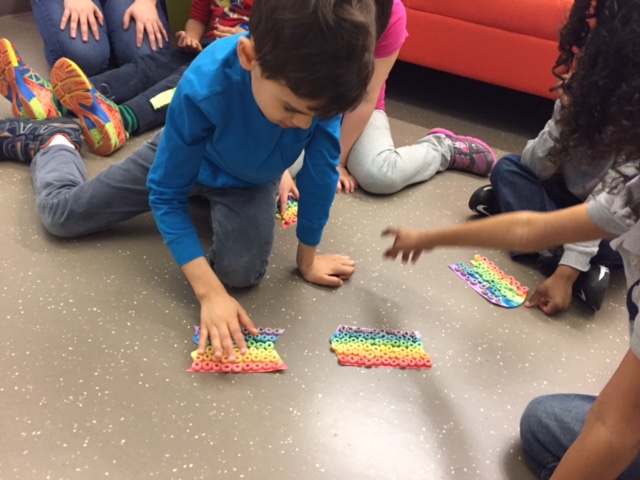 During hangout we made shamrocks using our fingers or marshmallows!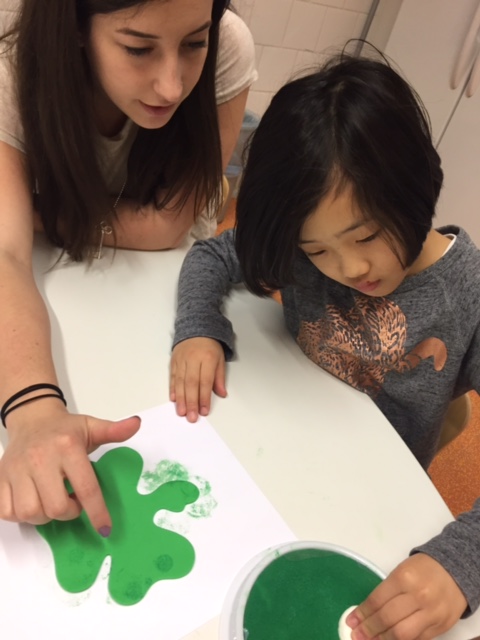 We wrote what made us feel lucky inside the shamrock! During hangout we also read books and made puppet shows using our Kimochi dolls. This is an activity we will be doing more often as the group really enjoyed it, and it's a great way to act out conflict and resolution.
We ended our day with some dancing today!
it was a nice way for us to celebrate the Spring weather and upcoming Spring break! The Meeting House will be on spring break for the next 2 weeks but will resume group on 4/6/16 with a lot more fun activities and social skills!
Thanks everyone, have a great Spring Break!
Becky and Meghan