Hello everyone!
We had a wonderful afternoon with the Meeting House Juniors group today. We started by playing Wiggle Worm and sharing what we love to do on a sunny day. Here were some of our answers:
- "going skiing!" - Arjun
- "eating ice cream"- Simon
- "playing in the sprinklers"- Gianni
These answers started a lot of nice conversation about the warm weather.

After this introduction we reviewed our schedule and introduced mandalas and how to color them. They were presented, as coloring pages that help people feel calm. Coloring the mandalas was done by slowly and by also switching colors. After this introduction we went straight to hangout and snack!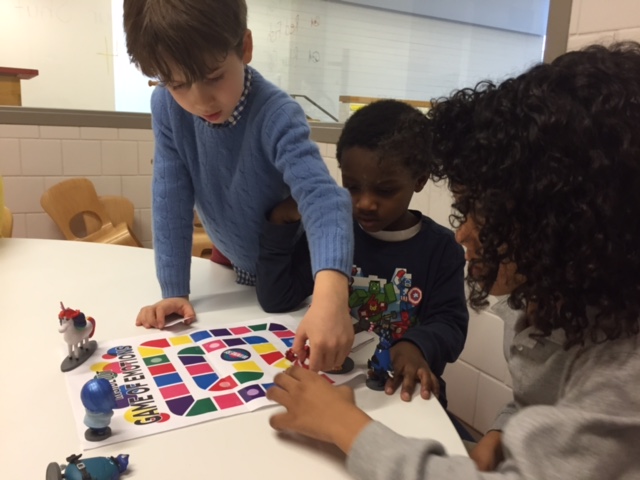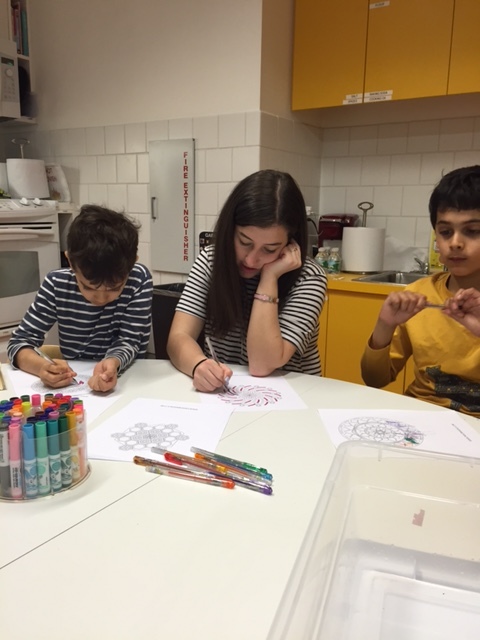 Some of us worked on melting toys from their frozen ice blocks using droppers and "water with salt," which Declan thought would help melt the ice. This was a highly motivating activity that required focus and patience. The group loved it! After the toys had melted we excitedly showed friends that had helped us!
We also played a memory/emotions game using Inside Out characters. This was a nice way for everyone to get to know each other even better, and practice giving five when friends are talking.
After hang out we did a puppet show using the Kimochi dolls that the group love so much to practice "calming down the thermometer." We did this as an assessment to see if they've been understanding what the stages on the thermometer show, and what calming strategies we can use to "calm down the thermometer." While doing this puppet show, Simon told us that the puppets needed to "calm down the thermometer," which is a perfect way to explain the use of the emotional thermometer. We decided to make this exercise another one of our have-to's! The group did a great job identifying how the puppets felt and giving some calming strategies they could use.
We also colored some mandalas and talked about how calming it was to do this. We did our own "calming down the thermometer" by making mandalas using the play dough we cooked last week and colorful beans.
This was a very calming and quiet activity for us. It was also a tough fine motor activity! As we finished the activity we started playing Kids on Stage, which is a big hit with our group! This is a great game to implement during any sort of waiting/transition time. We didn't even need pictures today, since I whispered things to act out!

It was such a great day, where we are really seeing some great connections and friendships being made. We can't wait to see everyone next week for a special spring day with a lot of fun spring activities!

Becky and Meghan